As part of the Kinsley Library summer reading program, four teens decided to research and produce a video documentary on an auto theft ring in Kinsley in 1923. The library only had basic information from the local papers, so Macy Anderson, Brady Kraft, Alex Pickering, and Zovia Waters set out to find out more. They used newspapers.com, visited the Edwards County Registrar of Deeds and District Court, and took a tour of the Ford garage with its tin ceilings, mezzanine offices, large hydraulic lift, and the ramp used to drive the stolen cars into the basement. You can read their script below or watch their production here.
Western Kansas is Setting for Story By Macy Anderson
Before the turn of the twentieth century, western Kansas was beginning to boom. Homesteaders had established their farms and ranches. Developers had created towns and established businesses.
This is when Stanley M. Earp was born on November 1st, 1890 in Ulysses, Kansas. He was the son of George Washington Earp and Anna Earp. He had a sister, Mable, born a year before himself and a brother, Walter E, born after him but who died within 24 hours.
Stanley went into the United States Army during the time of the Mexican Border War in 1916. He was discharged from the army because of a slight injury to his arm.
The wedding was reported to have been quite elaborate. The color scheme was pink and white. The house was decorated with pink and white flowers. The bride wore a gown of white satin and carried a bride's bouquet.
When the wedding processional was played, four small boys, one being the bride's brother, acted as ribbon bearers. Two popular songs, "I Love You Truly" and "Because" were sung.
The couple moved to Kinsley and lived at 822 Colony where they had a baby girl, Bette J. Earp in 1921.
Stanley Earp Opens New Ford Garage By Zovia Waters
In May of 1919, Harold Kerr and Stanley Earp bought the storage and vulcanizing business of the Kinsley Garage. Kerr and Earp planned on taking charge on the first of June. Kerr was a well-known man in Kinsley. Earp had been to Kinsley frequently as a selling agent for Firestone auto tires. The two men put in full equipment to do tire work and gave a lot of attention to that line.
By February of 1920, Stanley Earp was one of Kinsley's most enterprising young businessmen. Even though he had been in Kinsley for less than a year he had shown his business ability and made lots of friends who were happy to see him take a step up in the business world. He had staunch supporters in this new venture.
In April, Earp purchased the property at 302 Sixth Street which was opposite to the Graphic office, now Arrowhead West. They took down the existing frame building and assembled a substantial brick building on the site for his Ford auto and truck business. This new building greatly improved that part of town. Kinsley appreciated him putting up a good building as it added considerable value, not only to his property but also to every piece of property in downtown Kinsley.
Earp's family was also growing. In July, 1921, he drove to Dodge City on a Monday morning and brought home Mrs. Earp, and their new baby, Bette Jane. Mrs. Earp had been staying with her parents. The little family settled down to a good life as respected members of the community.
have the event. It provided a good social atmosphere between the people of this city and the neighboring territory. No one worked harder than Stanley to make the carnival a successful undertaking. The band gave a concert as a prelude after which the various amusements were put on. The party went on from about 7:30 until 12 o'clock that night.
After the event, Earp began moved his business into the new Ford building. This was a very big task. Moving so many vehicles had to have been hard work. The new building was one of the finest garages in western Kansas and decidedly a credit to the town and community. It was the last word in convenience and commodity, splendidly lighted and arranged with an idea of comfort and elegance seldom seen in towns many times larger than little old Kinsley. Stan Earp served the citizens with 100 percent efficiency.
This was a big venture, but those who knew Earp best realized he had the vision of the possibilities for future achievements. Everyone thought that it would not be many years before he would be wishing he had more room than he had provided at that time when he built it. The local Mercury newspaper congratulated Stanley on his progressive, up-to-date ideas, and wished him abundant success in his new business. Everything was going well for the young businessman.
Kinsley Shocked by Stanley Earp Arrest By Brady Kraft
All of Kinsley was shocked to learn when Stanley Earp was arrested in Denver on October 10, 1923 on charges of being implicated in an automobile theft ring. Many of the stolen cars were found in Kinsley. It was reported that they were stolen and sold through Earp's Ford dealership.

Earp's bond was set at $10,000 for violating the automobile transportation act. John Nesbit of Larned, Kansas was also arrested for driving a stolen Ford car from Denver to Larned. Earp confessed that he received $30,000 from the sales of the stolen cars. It wasn't long before federal agents had found 28 stolen Ford cars mostly sold by the members of the ring to dealers along the Santa Fe trail. In the end, 32 of the stolen cars were found in Kinsley and five were found in Larned.
According to the officers, Earp had come to Denver after learning about Brownlee's arrest to get in touch with Brownlee and arrange plans to get away. Earp was arrested and he blamed Cleveland Stephenson Tippet, alias Frank S. Brownlee, for his downfall.
Tippet had occupied a cell adjoining that of Earp's in the Denver county jail following their arrest. He had been caught in the act of making away with a Ford coupe on the Denver streets. He confessed that he had taken 90 stolen cars to Earp over the last two years. This confession led to breaking up the ring. Sixty-five stolen cars were recovered and that made a total of 200 cars being found.
A hearing was held at the Byron White United States Courthouse in Denver. Stanley M. Earp, as well C.S. Tippet, pleaded guilty to the court. Tippet said his system was to steal a car then deliver it to Earp's place in Kinsley. Tippet would steal another car in Kansas and then drive it to New Orleans, Louisiana, where he said he had another "fence" to get rid of it there. He then appropriated a third car in New Orleans, and drove it back to Denver where he would dispose of that car. He then started on his rounds once more.
Earp had a clever way of hiding the crimes in Kinsley. His new Ford building had a full basement. In the back was an entrance with a ramp leading down to it. The stolen cars were driven down into the basement until they could be sold. What remains of that ramp is still in the old building, but the entrance no longer exists.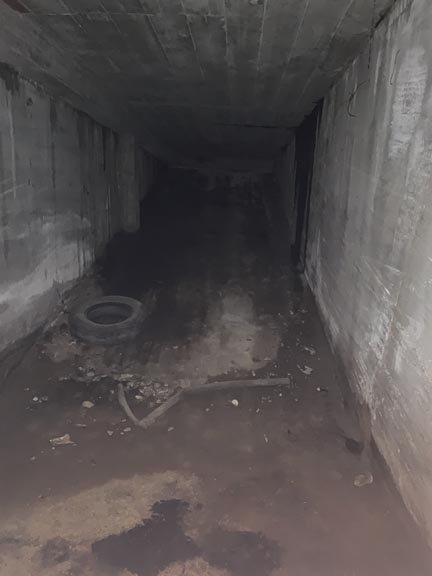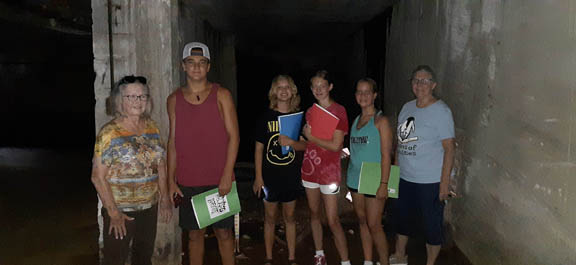 At the courthouse, Stanley Earp also pleaded guilty and was sentenced to Leavenworth Penitentiary in Kansas.
After Earp's arrest, W.M. Walters of Dodge City and F.W. Walters of Alva, Oklahoma took over the Earp Motor company, and it remained a Ford dealership with various owners in Kinsley until 1999.
Earp is Reformed Man By Alex Pickering
For such a promising young business man, it was certainly unfortunate for Stanley Earp to end up in federal prison. But his story did not end in the penitentiary.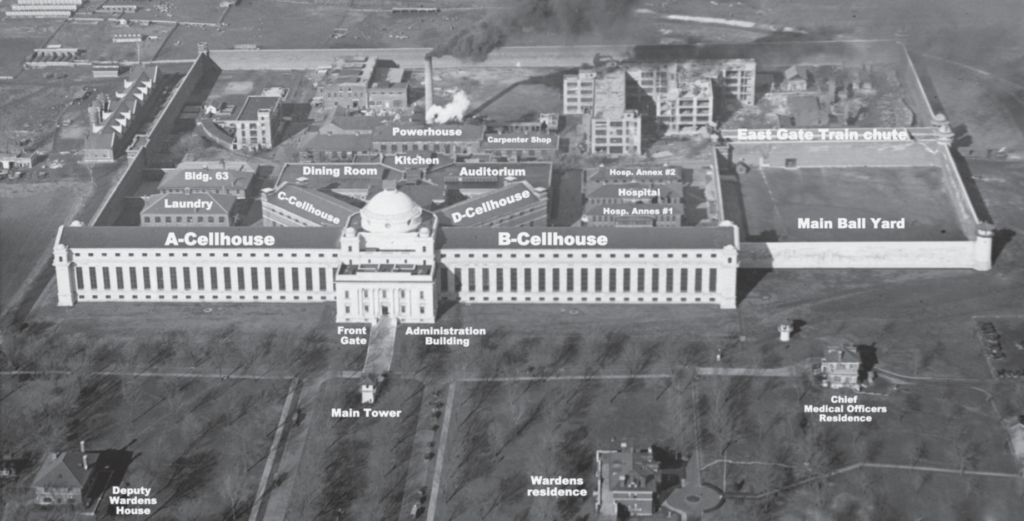 Earp was released from Leavenworth Prison in the summer of 1928 after serving four-and-one half years. He and his wife moved to the suburbs of Detroit, Michigan sometime after his release. They lived at 455 W Maplehurst in Ferndale, Michigan.
Stanley M. Earp was living in Birmingham when he died at the age of 76 on March 3, 1967. He is buried there beside his wife, Marion, who had died before him in 1965.
After being in prison, Stanley Earp must have decided to turn his life around, and he became a reformed citizen. At the time when he was arrested, it was reported that he had felt sorry for his wife and daughter for what he did. However, Marion had stated with him, and she must have been thankful that they were able to have a new life in Michigan.
Stanley Earp's life is a good example of how anyone can make a mistake and then go on to have a productive life.
MEET "THE INVESTIGATORS"