By William F Wolfgang, PhD
(Continued from last week) As Ila Taylor Hann settled in to life in Edwards County and organized her English literature writing projects, her son Gus dove into project after project on the property south of Kinsley, along the river. In early 1908, he built "one of the largest and finest granaries in the county" for Charles F Eslinger in just eleven days. As he erected the granary, he also helped the Kinsley community and Charles Edwards produce the Gilbert and Sullivan operetta H.M.S Pinafore by constructing their set pieces for the stage. Marion Edwards (Shouse) commented that his work was "unusually good." Gus would go on to produce several shows as Edwards' scenic designer.
Ila returned after a months-long research trip in the east for a publication, and Gus was as "happy as a lark." The Kinsley Graphic supported Gus Hann as the model of a perfect son: "It is refreshing in these degenerate days to find a boy who is not afraid to let it be known that he loves his mother."
While Gus busily assembled the 5,000 catalpa and 2,000 mulberry trees for the family's land, he sent two "chore boys" on summer vacation to help his mother at home. Ila settled in and became the president of the Country Woman's Club. She often opened her bungalow, which she and Gus had now joyously dubbed "Lafalot in the Sandhills." Friends from all over town would regularly make the trek south of Kinsley, on horseback or whatever method pleased them, to "Lafalot."
Ila dedicated her energy to showering any shadow she found in radiant morning sunlight. At a Women's Club Federation meeting, Ila took to the stage. She told an assembly of women a cheery story "of a tired woman" who visited a neighbor. The neighbor said, "Oh, dear, come in: my veranda hasn't been swept this morning." "Never mind," replied the other woman, "I was looking at your honeysuckles." Ila then encouraged her audience "to look at our honeysuckles in Kinsley." In her mind, something beautiful could always be found if only people could slow down and look.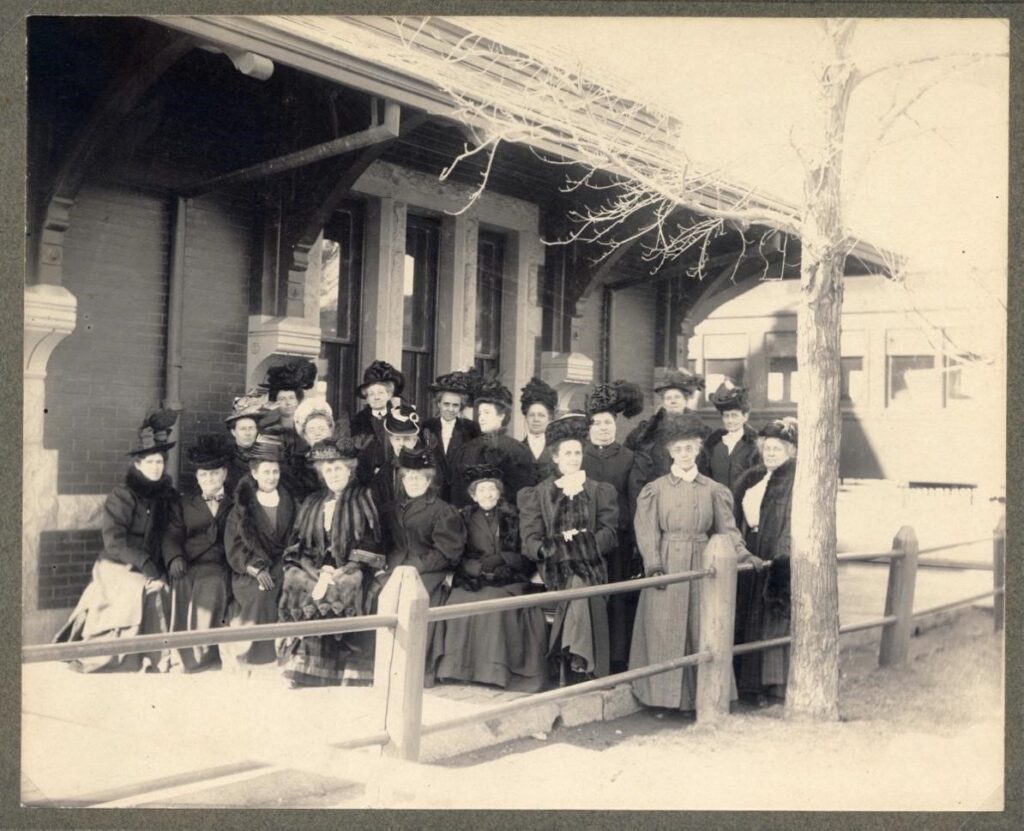 In 1911, after being single for nearly two decades, Ila remarried. Her last name would not change much, though, as the lucky man would be Thompson Sanford Haun (as opposed to her current last name, Hann), a western Kansas pioneer, lawyer, and the founder of Jetmore.
After her second marriage, like her name, her life was not altered significantly. She continued with literary and poetic work. She also became a well-known speaker and received invitations to speak at many events, including an annual appearance at the Edwards County Farmer's Institute and conferences throughout the state.
Anyone who had a cause desired Ila's skills as an organizer and advocate. So, her appointment as chairwoman of the Kinsley Library Association in April 1914 surprised no one. By 1916, Ila would preside over the Kinsley Women's Club meetings in town as progress with women's causes became more palpable. Yet, life was about to become more complicated. (To be continued next week.)
T