Last Saturday, June 7, a crowd gathered at the library to view an exhibition of the 1887 architectural drawings of the Atchison, Topeka & Santa Fe Railway depot in Kinsley.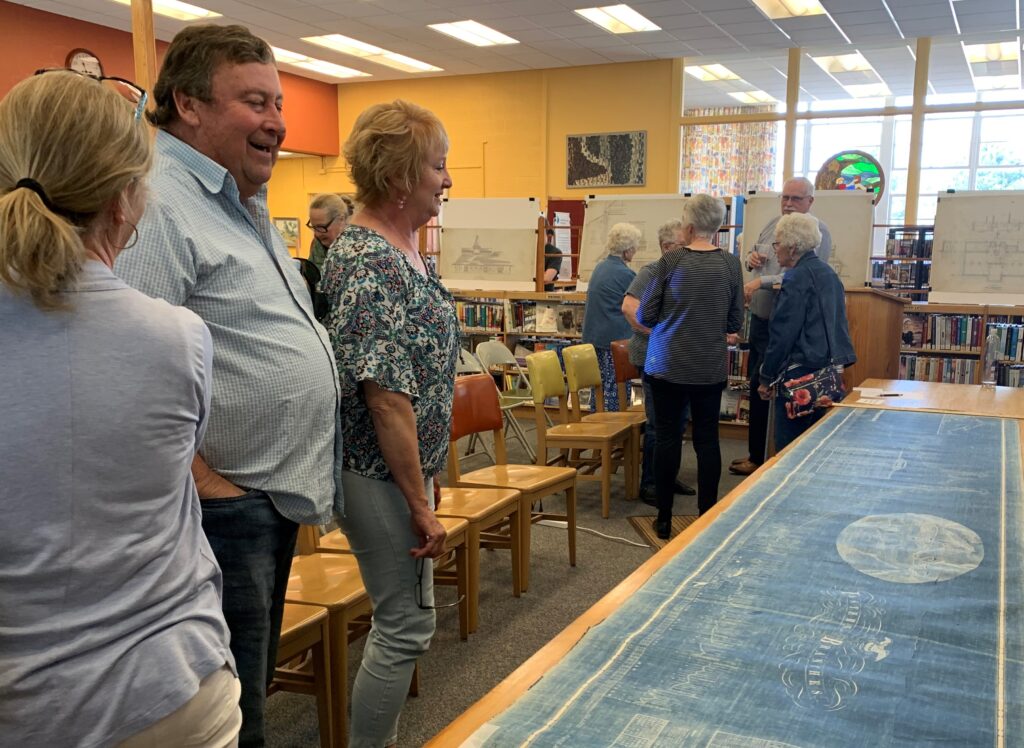 A big thank you to architect Ed Carlson for a wonderful presentation. His expertise answered many questions about the drawings, why Kinsley had such an elaborate depot, and its transformation over the years until its demolition in 1999.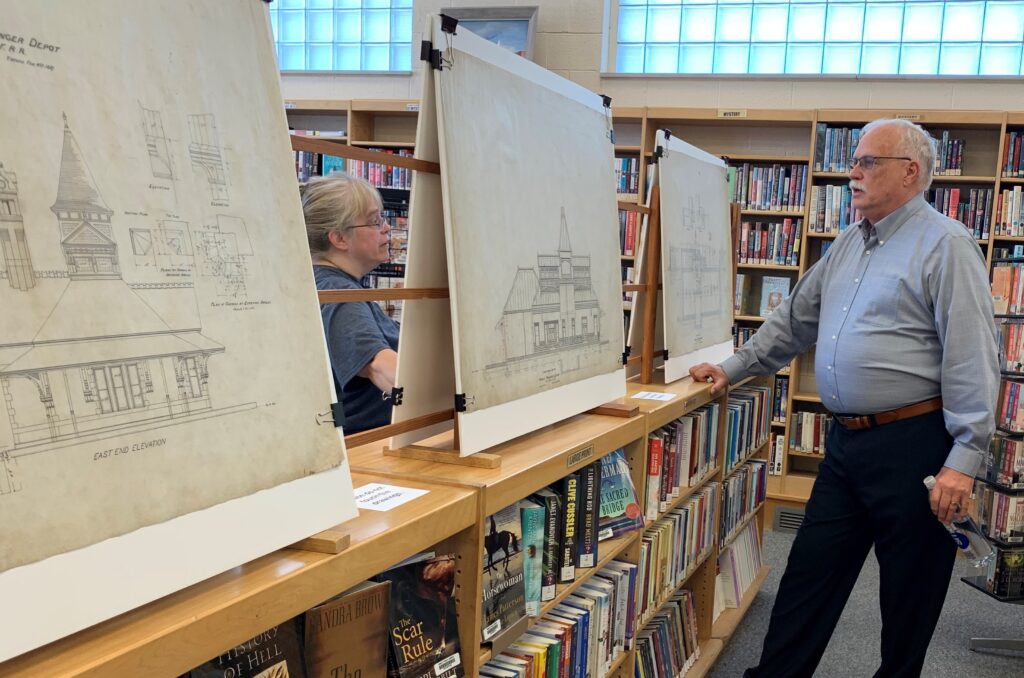 We also want to thank John Vician of Crystal Lake, Illinois offering these drawings available to us. They are already on they way to the Kansas State Historical Society for proper preservation. Mr. Vician would like the citizens of Kinsley to send the $500 purchase price to the "Make-a-Wish Foundation. If you would like to contribute to that, please bring your donation to the library or send it to Kinsley Library, 208 E. Eighth St., Kinsley, KS 67547
We also need to thank Humanities Kansas for expediting a grant which allowed us to digitize all 12 the drawings. They also helped us fund having four printed and framed for permanent display in the library. They are a wonderful addition.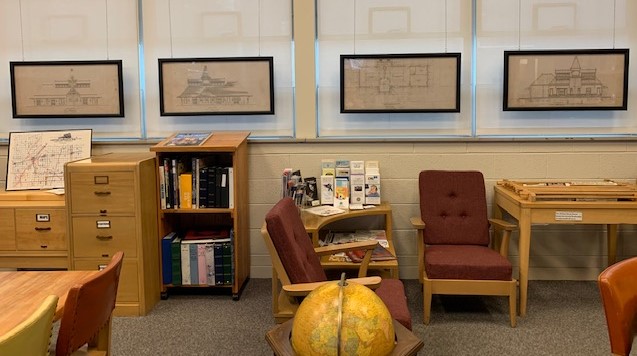 If you were not able to attend last Saturday, you can still visit a virtual exhibit of the drawings and companion informational exhibit at www.kinsleylibrary.info