"From the Library Archive" gives the impression that the library already has the information contained in articles on file.  To some degree, this is true.  But more often than not, interest in the topic elicits new information which adds to the library archive.  In fact, it is this discovery of new things that makes the writing of an article not only a lot of work, but also fascinating, and rewarding.  Thanks to Bill John Bidleman and his daughter, Lucinda, this week's article is accompanied by photographs of the wooden hangar at the airport and some of the early pilots.
Many years ago, Bill John told me that he had wanted to join the air force ever since he was 8 years old. The flying club allowed him to log 250 flying hours, and he had no problem passing the test. But when he went for the physical, he was told that his eyes were not good enough.
He said that at first he was disappointed, and then he was mad. In 1951, he enlisted in the Army Airborne Infantry and learned to parachute. Over the next three years, he jumped 31 times, but was never sent overseas. Later he would try to organize a parachuting club in Kinsley, but it never got off the ground.
The flying club which had been formed in 1944 continued to spur interest in flying and by 1947 many members were beginning to own their own planes. The Saturday evening Post reported that nearly three-quarters of the single-engine airplanes built that year had been snapped up by farmers.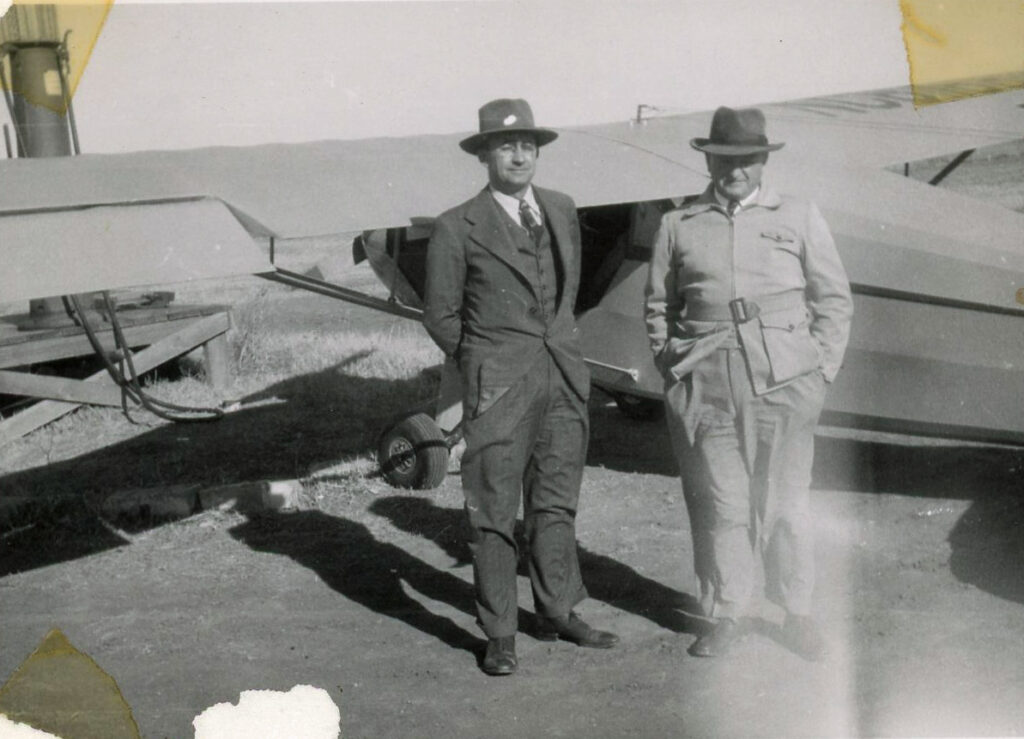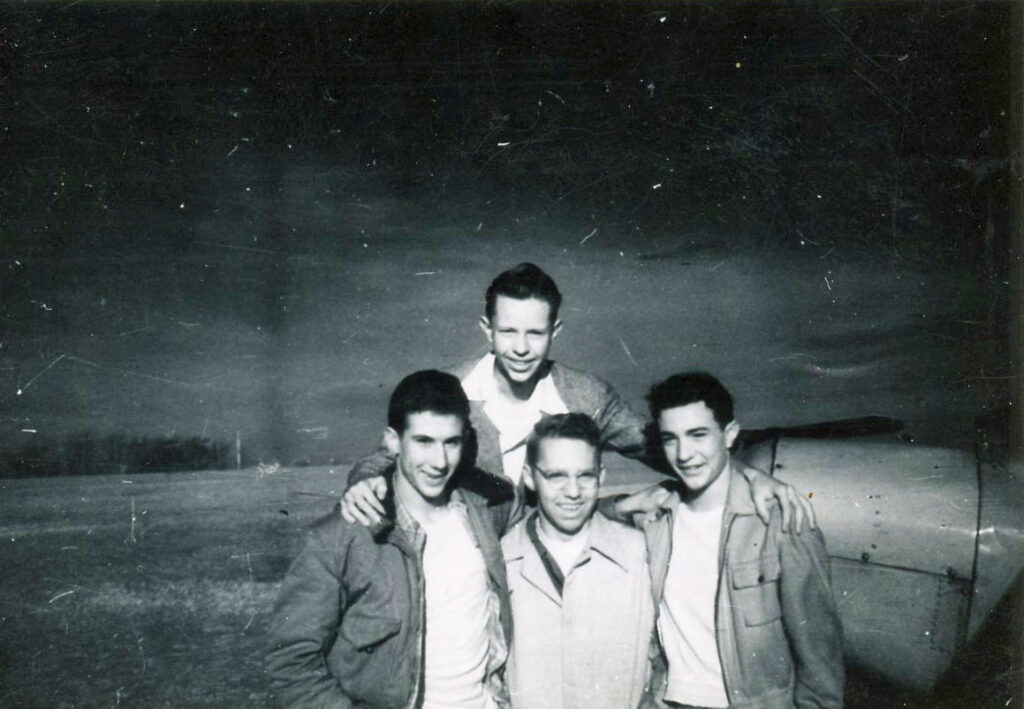 Farmers found many uses for an airplane which could roll easily into their implement sheds.  Area farmers mainly used them to inspect and manage cattle.  They were also used to hunt coyotes which led to a tragic accident on New Year's Day in 1945. 
Kenneth Lambert (KHS 1936 ) had purchased a two-passenger Aeronca on December 10, 1945 in Phoenix, Arizona and flown in back.  He had 70 hours of flying experience and was keeping the plane at the Kinsley Flying Club field.  Vernon Hagewood (1938 graduate of Fellsburg) was a passenger in the plane.  They were spotting coyotes for hunters when they crashed in the sand hills five miles south of Kinsley. 
Several witnesses reported that the plane was "hedge hopping" across the area before the crash. Inspectors from the Civil Aeronautics Administration found that the plane had not stalled before impact, but was not under full power. The plane had just come out of a turn and the propeller had hit the ground more than once before nosing into the ground.
After all these years, Charles Schmitt, another Flying Club member, remembered with great sadness how he had been in Kenneth's wedding to Pauline King on June 15, 1939 and then was a pall bearer for him just six years later.
I'm looking for pictures and information about the Flying Farmers for next week's article. Please go to those family albums and memories and help me add more to the library archive.