We were happy to welcome William Wolfgang, Ph.D., back for a return visit to Kinsley last week. Two years ago, he came to the library to do research for his doctoral dissertation which discusses community-based Shakespeare festivals. He has now earned his degree and is teaching at a university in Maryland.
"I came back to continue exploring the Kinsley festival (and early community theaters in the US)," he said. "My intent is to prove that Kinsley was indeed the 'first modern Shakespeare festival' in the United States."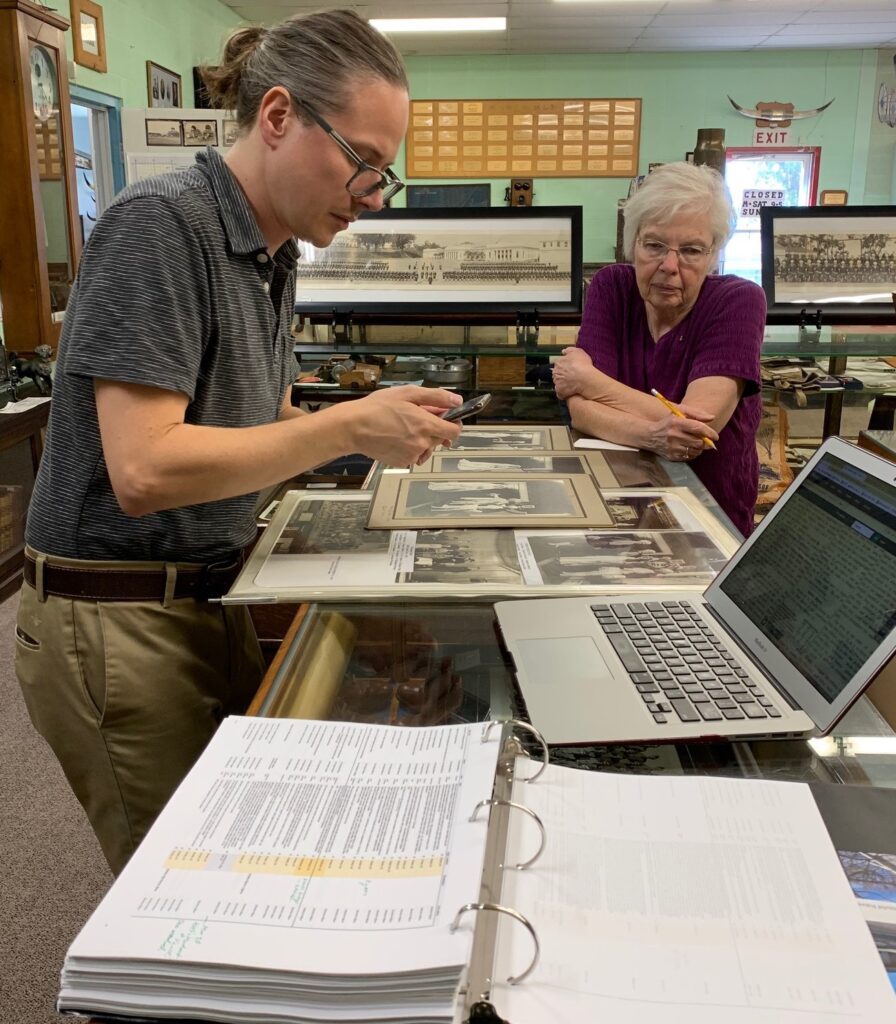 He is continuing to do research in theatre history with the goal of publishing a book.  He assures me, that Kinsley will definitely be covered as it was "at the center of what was at the time a developing movement which eventually blossomed into the 'Little Theater' and 'Community Theater' movements all over the United States and still exists today." (Since this article was written, Dr. Wolfgang has decided that the topic of his book will be on "Charles Edwards".)
Dr. Wolfgang spent several hours researching in our library files for more information about Charles Edwards and the role he played providing theatrical production here, in Kansas City, Oklahoma and other places. Charles never seemed to stay long in one place, but he always returned to Kinsley to direct and act in plays.
Charles (1881-1926) was the son of R. E. Edwards, a wealthy cattleman, banker, and businessman in Kinsley. The family lived at "Trail's End", the large house which still stands at 324 E. 4th St.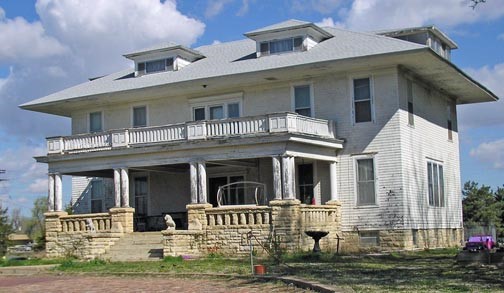 Dr. Wolfgang told me that Charles aided in designing that family home with an emphasis towards entertaining. We both recognize the porch design as being very like the Elizabethan stage that Shakespeare performed on.
Meadow Brook outdoor theater, where the Shakespearean plays were produced in Kinsley, was east of 721 E 8th St. At that time, Coon Creek ran through that area north of Tenth St. Later it would be straightened to stay south of Hwy 50.
The audience sat on the south side of the creek, and the performers were on the north side. Dr. Wolfgang shared the only image he has found of that outdoor stage as it appeared in the Kansas City Star Sun. It depicts the production of "Twelfth Night" in 1916.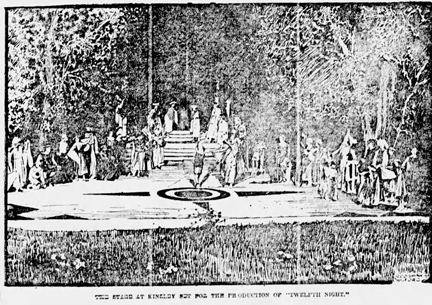 Charles Edwards often returned to Kinsley to produce plays using the local talent. The Edwards County Historical Society Museum had photographs of two unknown local productions in their collection.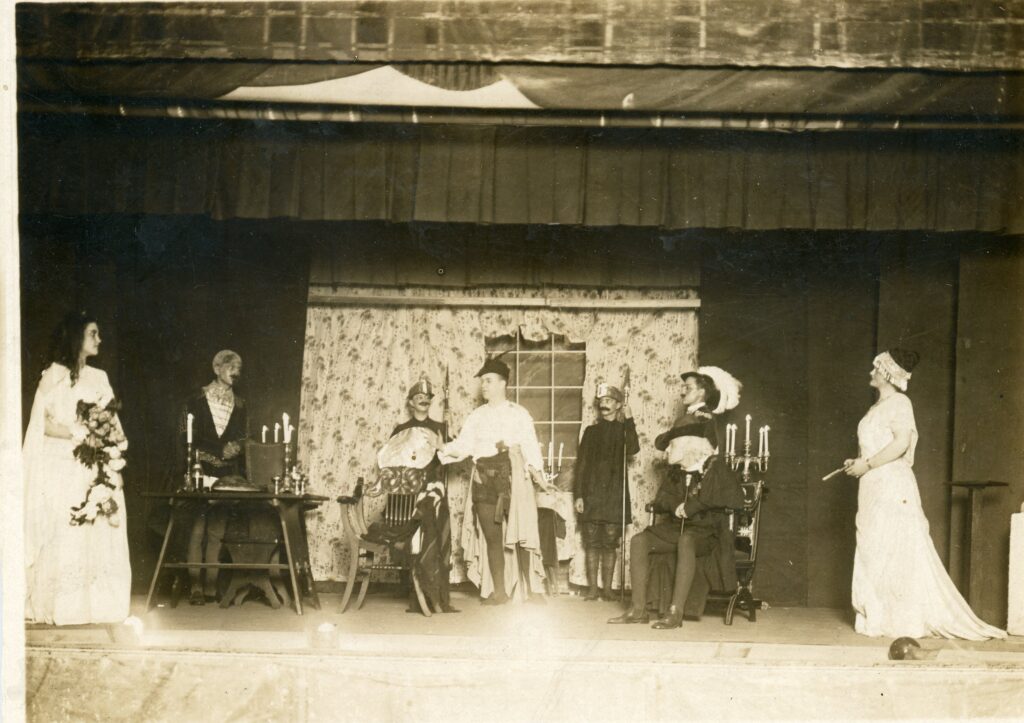 It was was exciting to watch him solve the mysteries by identifying the productions using his very detailed database of the plays Charles Edwards directed and/or acted in. It's always good to put names to artifacts in a collection.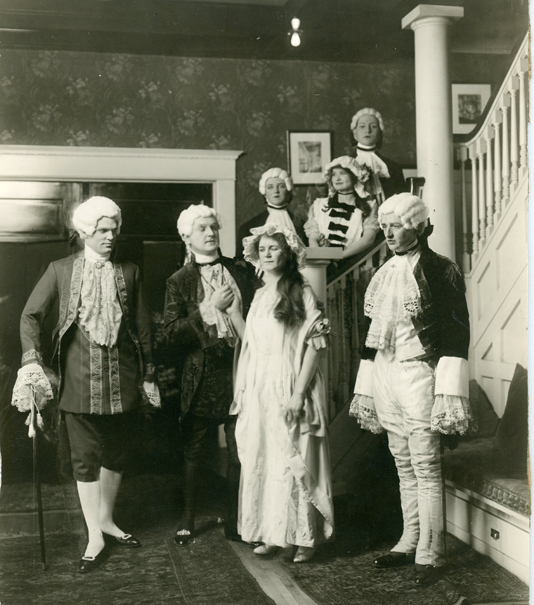 Dr. Wolfgang left Kinsley last Wednesday for Topeka where he spent time reading the diaries of Charles' sister, Marion and going through other papers and images. He tells me that he will be sharing these recent discoveries with us.