Five hundred thousand fully equipped United States soldiers would spend Christmas in Europe in 1917.  One of them was Harvey Lancaster who had enlisted with Lawrence Crabtree in the Army Aeronautic Corps at Hutchinson and were sent to the training camp at Fort Logan Colorado in April and then on to France where he was stationed until March, 1919.  The Christmas of 1917, he wrote the following from "somewhere in France" to his friend W. D. West:
"We are having nice weather here at present, only a little muddy, but as long as the sun shines and is warm we can get along very nice. Everyone is writing Christmas cards at present.  The army Y.M.C.A. had some Christmas cards printed for us."  (January 3, 1918 Kinsley, Graphic)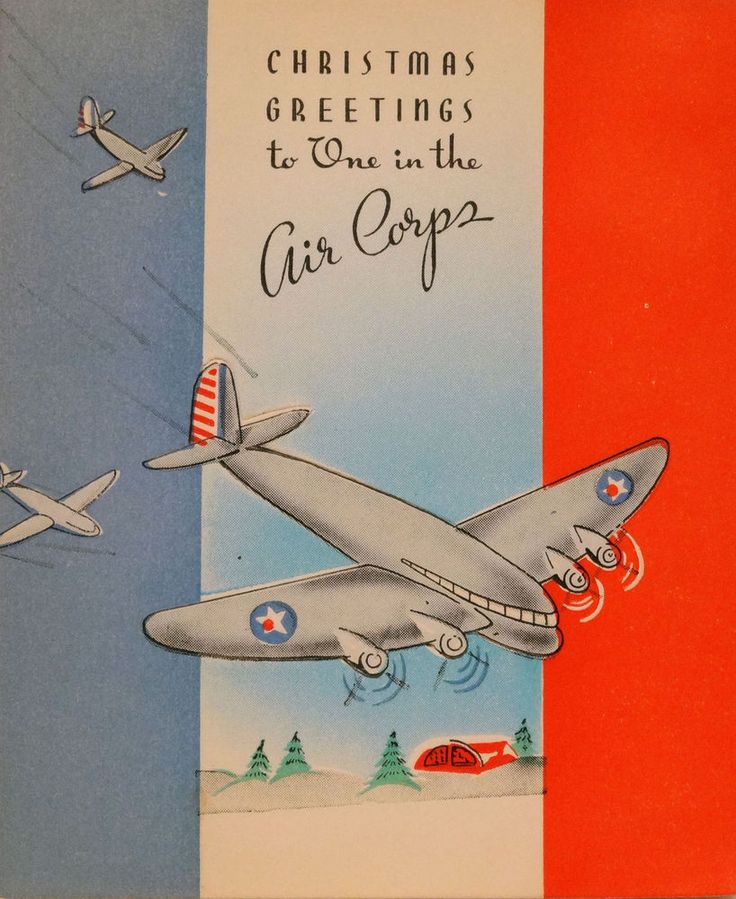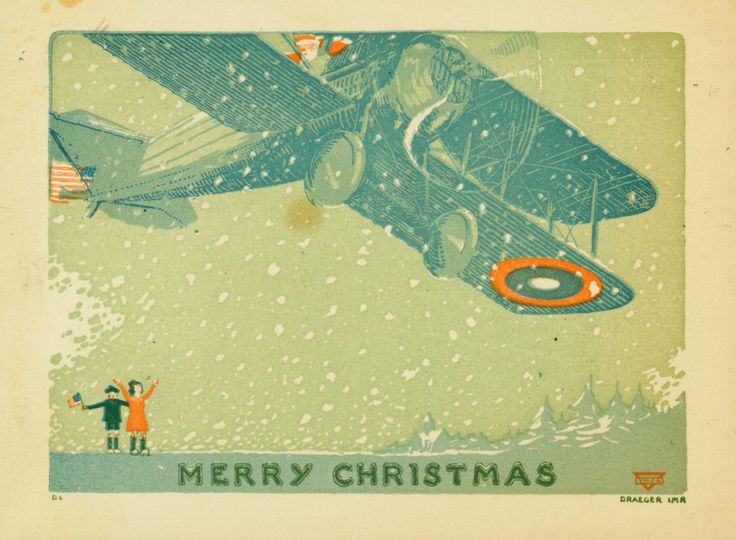 Maybe Harvey was writing on card like these.
Back home loved ones were sending letters and packages to the men.  The whole community planned a big event for Christmas Eve to remember all the soldiers serving away from home.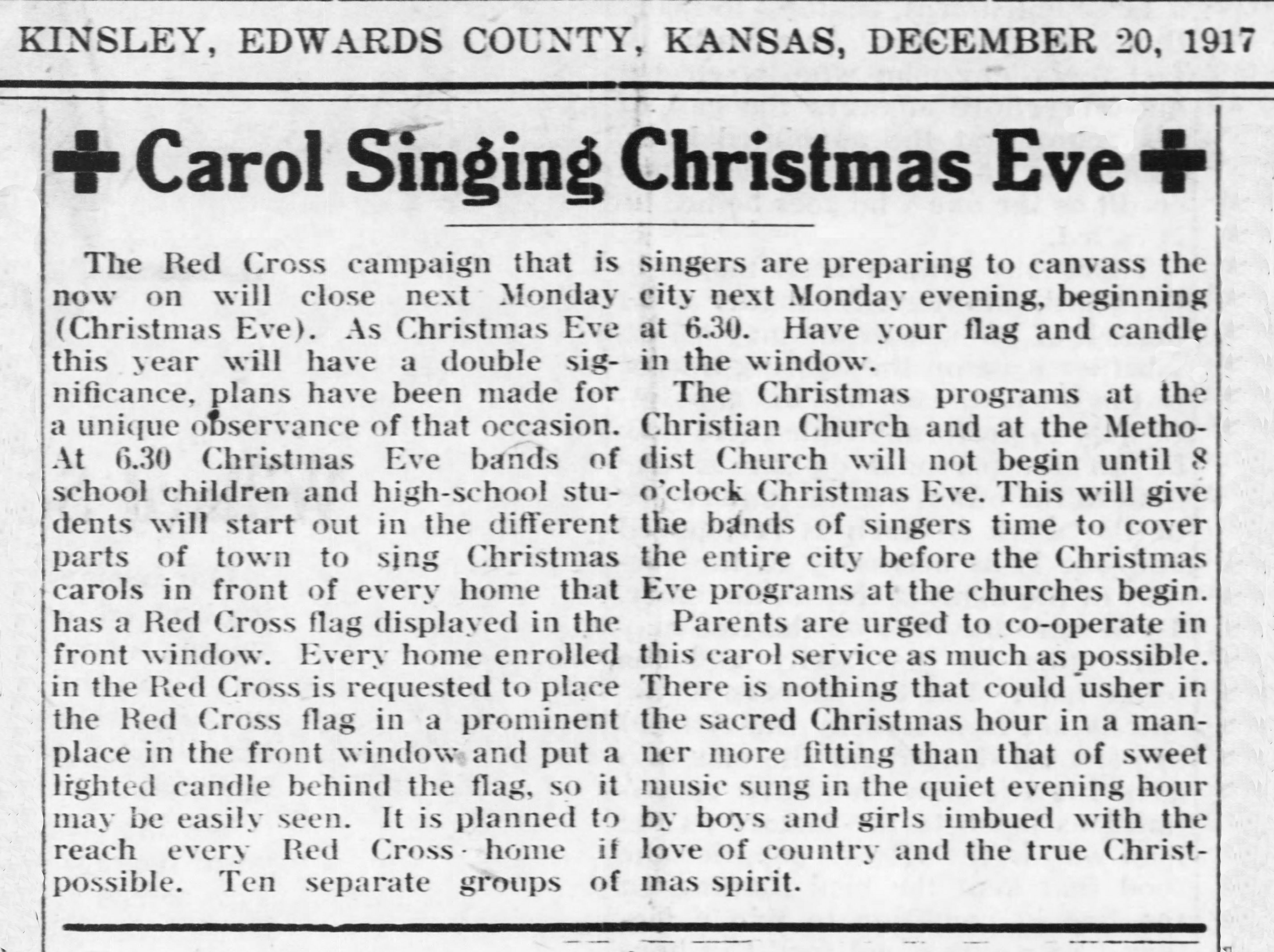 100 years later, as we sing carols and enjoy our families, let us not forget all of our service men and women who will not be home for this Christmas.