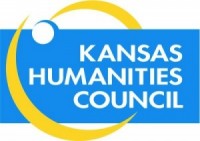 Our 2015 discussion series, "It Blew So Hard: The Dust Bowl and Great Depression in Western Kansas" is all set for you to register.  The Kansas Humanities Council awarded the library $2,705.00 in support of the series which will again be led by Dr. Leo E. Oliva.  I am really excited about the series and all of the presenters, films, oral histories, and exhibits that will be involved.
Meetings are set from 2-5 pm on Sunday afternoons: January 11, February 8, March 8, and April 12.  It is free and open to the public.  People are asked to register for the series at the Kinsley Library website www.kinsleylibrary.info or by calling (620-659-3341) or coming to the library.
I'll be telling you a little about the series in the next few days or you can get the whole schedule with session details and additional information about presenters and suggested readings.  Why not check it out and register today!